Grow Spotify
Plays
Increase real plays, followers, monthly listeners and saves.
Trusted by 3,155 happy Clients

Plays
Getting noticed on Spotify has never been harder. A lot more so, if you only have a few plays and followers. Change this today with our high quality streaming packages.

Monthly Listeners
The number of people listening to your songs determines your popularity. Increase your monthly play in hours with our high quality US monthly listeners from streamingpals.

Followers
The number of followers you have on Spotify matters more than ever. With 6 years of experience in video promotion we know exactly how to drive more followers to your page.

Artist Saves
When it comes to Saves it is in the numbers. One heart may not make a big difference, but when you get a couple of thousands, it will dramatically improve your stats over night.
Why Choose Streamingpals
4.3 Star Rating on Trustpilot
Dedicated Account Manager
Most Competitive rates in the market
Over 2,155 Returning Customers
Performance guaranteed or get your money back!
How we work
Choose your plan
Create your own package made out of Plays, Followers, Monthly Listeners and Saves. Choose the plan that fits you and your budget.
Submit your songs
Our unique integration with Spotify allows you to search your albums and select the songs you want to promote.
Get Results
After you submit your songs, we will setup the promotion right away. We will contact you after your order and keep you up to date until it is completed.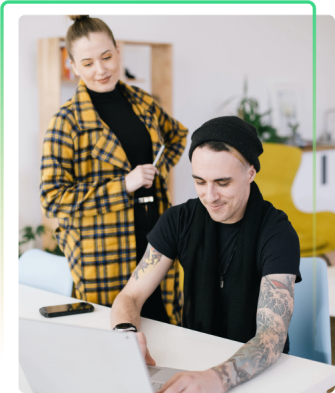 How does it works?
We guarantee you 100% delivery of non-bottled real views. Viewpals is more expensive than our competitors, because we don't sell fake views, that put your channel in danger and won't help you grow organically.
We are an established, registered company and guarantee complete confidentiality to shield your reputation. We are proud of the level of service and results we provide our clients and will do everything possible to make youyr investment more than worth it.
Promote your Spotify video with Streamingpals

Plays

Monthly Listeners

Followers

Saves
Frequently Asked Questions
Have Question? See FAQ or drop message to support team
Can't find your answer?
Send a message to our support team
01. How does Streamingpals work?
02. Do you offer targeted plays from my country?
03. Do you have monthly packages available?
04. How long until my order is completed?
05. Are the followers real?
06. Do I earn royalties from the plays you deliver?
07. Which payment methods do you accept?
08. I have other questions, how can I get in touch with you?